LIVING ROOM
Furniture is skillfully selected to expose the splendor and elegance but still ensure the comfort and convenience of contemporary life.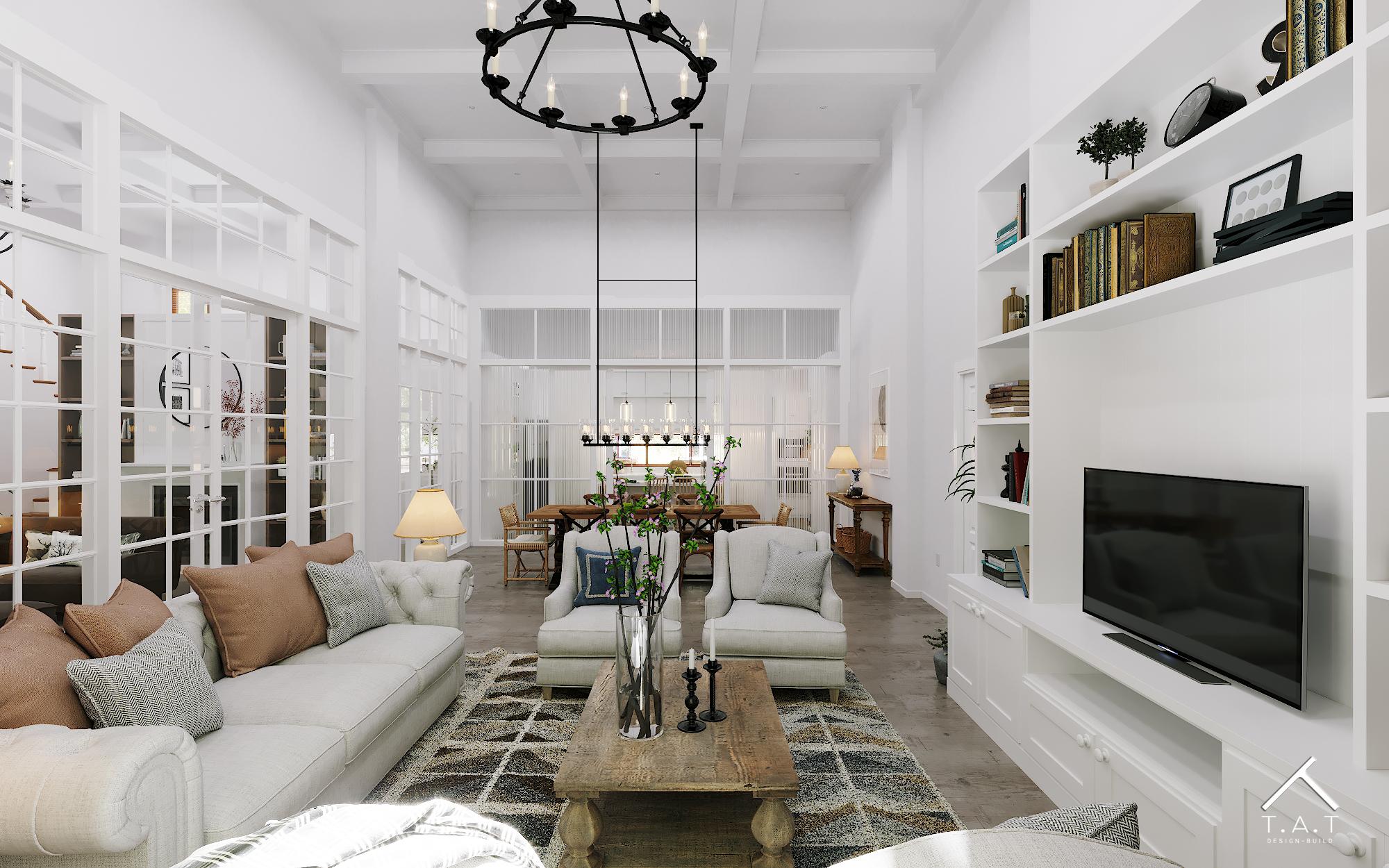 DINING ROOM
The chandeliers are cleverly combined with the dark brown dining table to create a harmony and connection between the furniture in the room.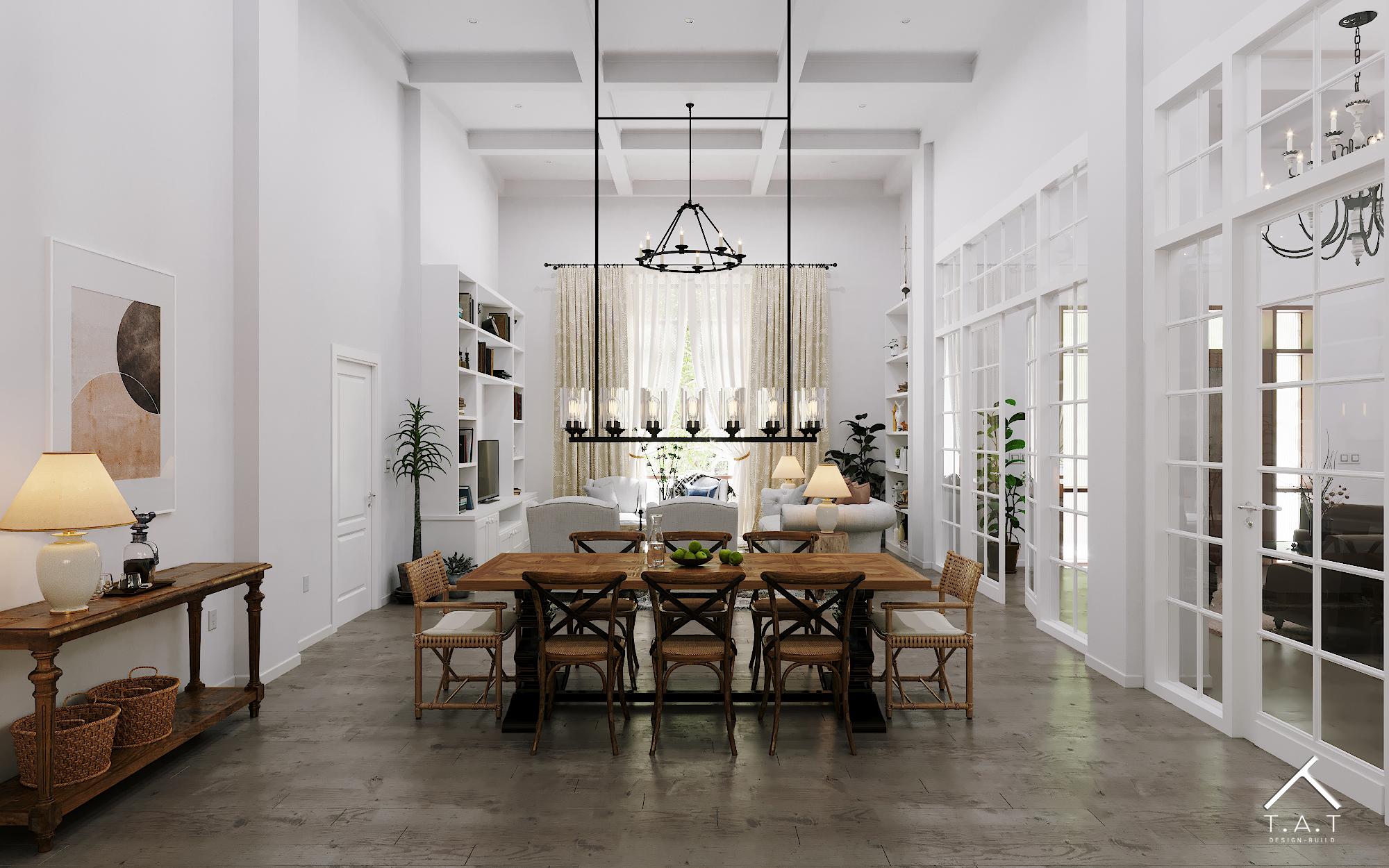 BEDROOM
Bedroom has an elegant design from an aristocratic and nostalgic look with white tones to delicate furniture with brown tones.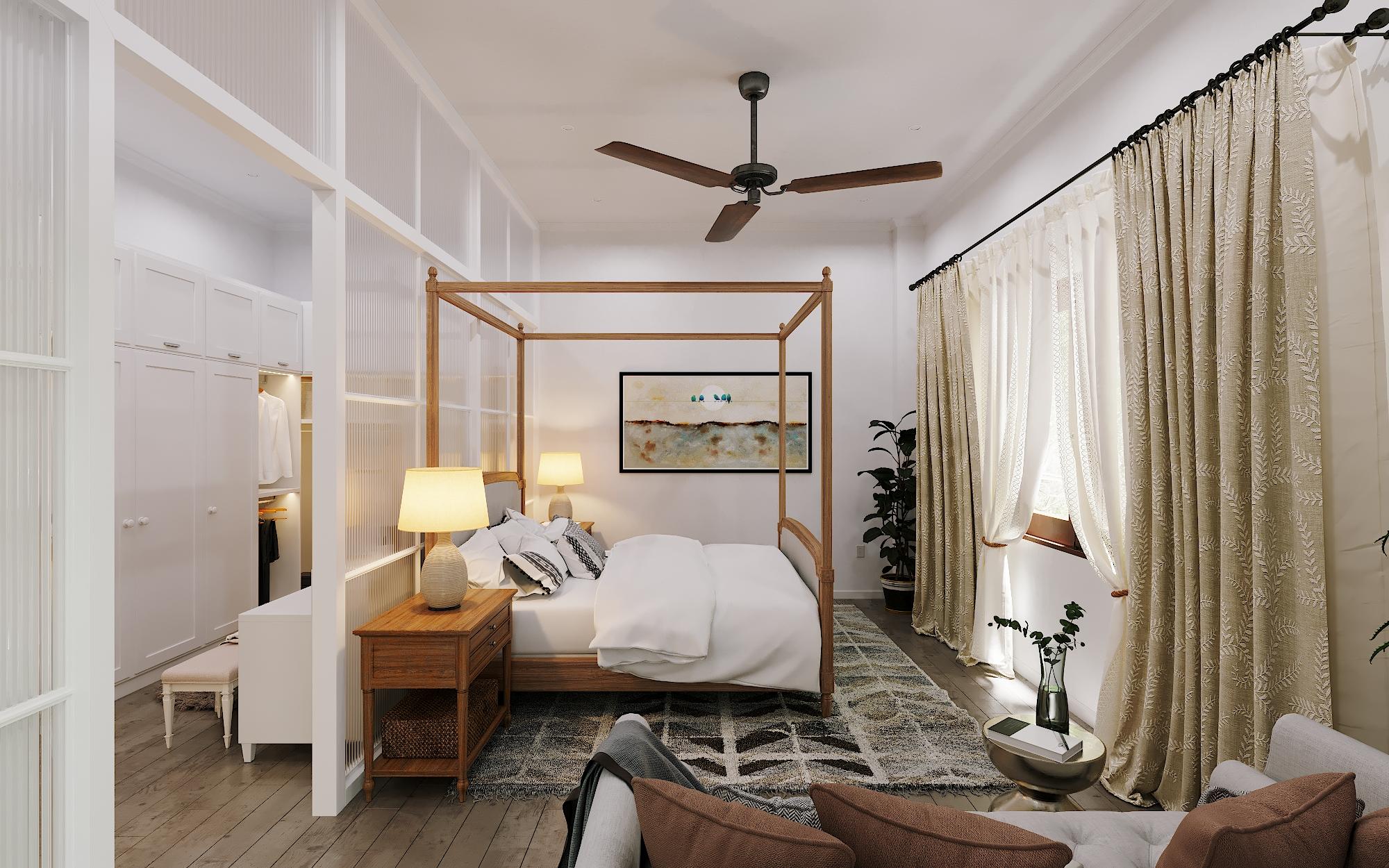 BATHROOM
Bathroom has a spacious design, which is a combination of nostalgia and comfort to bring a great sense of relaxation to homeowners.