LIVING ROOM
Living room is accented by a stylized sofa with characteristic gray tones that brings a luxurious and modern look to the room.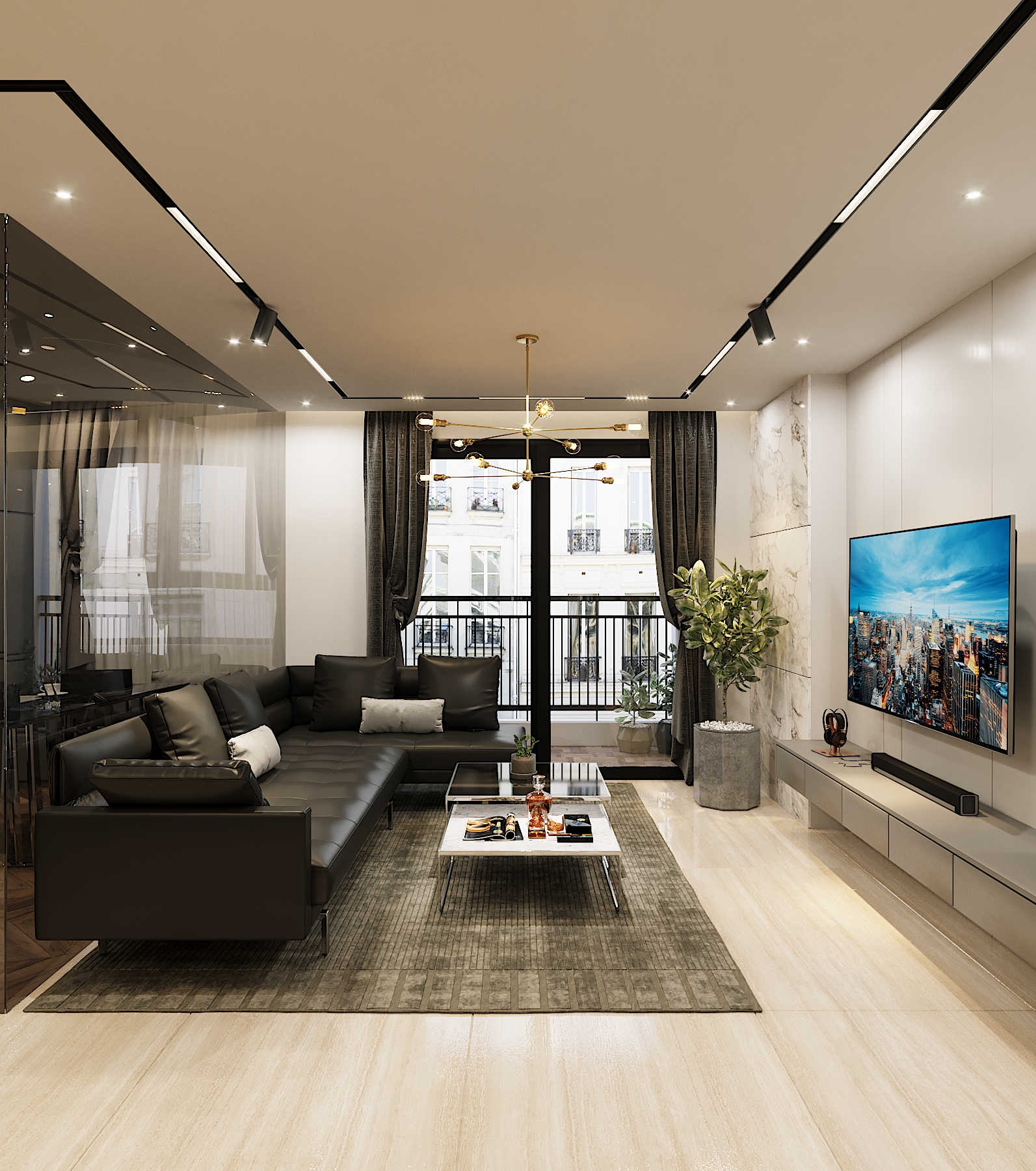 DINING ROOM
The luxurious kitchen cabinet and dining table are arranged reasonably and proportionately to give the room a fresh and classy atmosphere.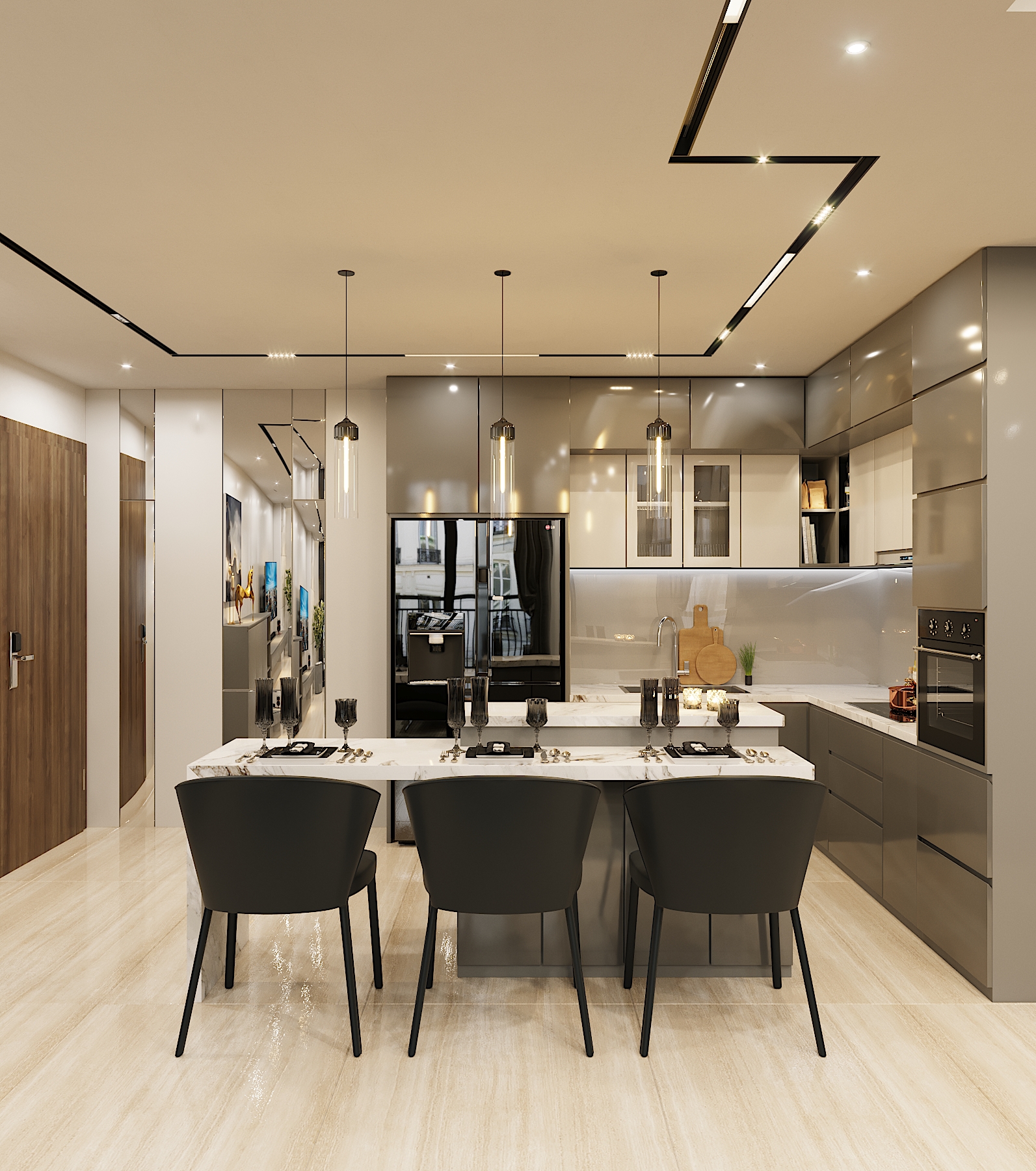 BEDROOM
Bedroom is designed in a modern style with a sense of coziness to make homeowners feel comfortable and convenient.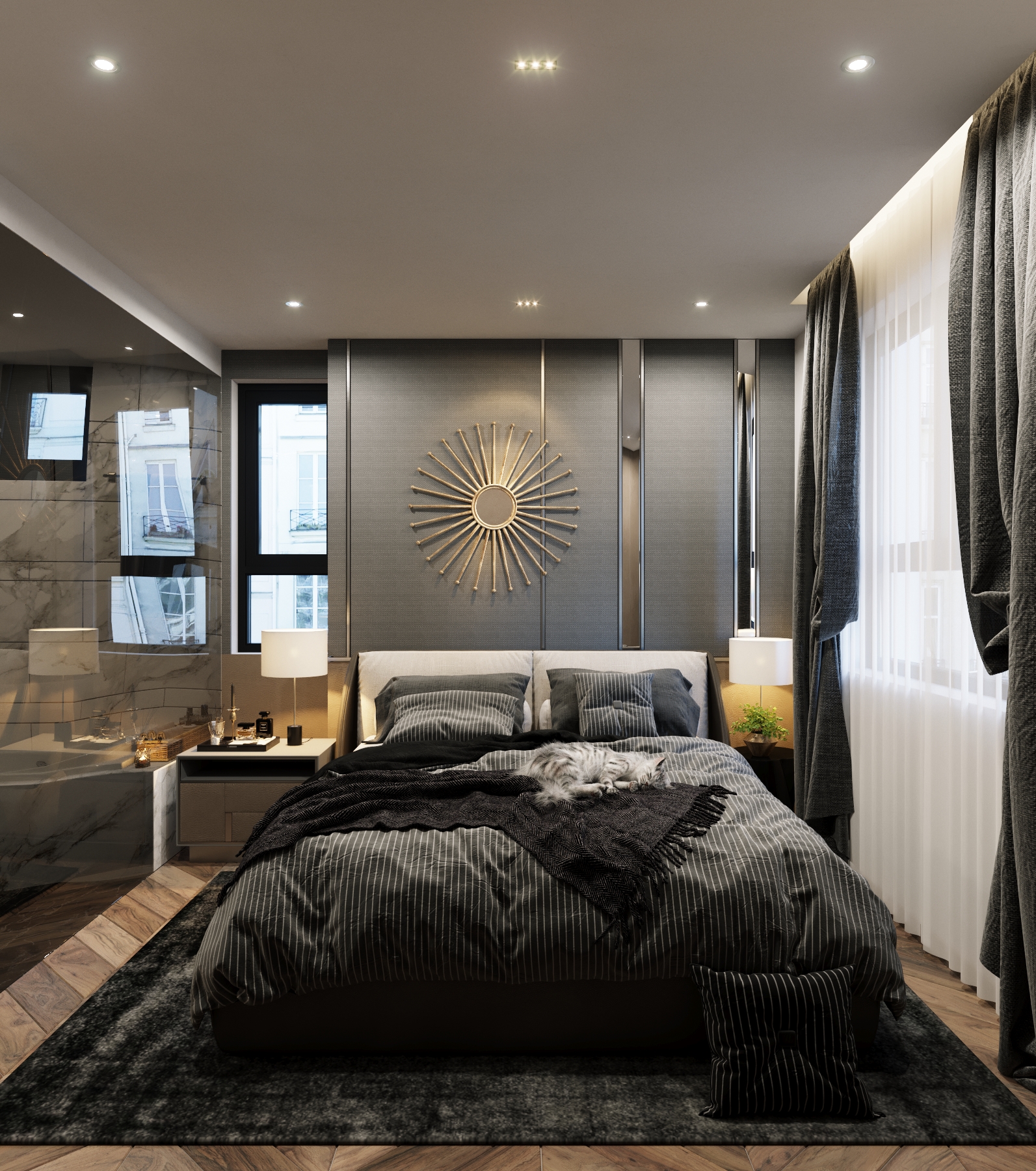 BATHROOM
From the selection to the layout of furniture are carefully considered in terms of material and shape to ensure utility and aesthetic value.